AVANTRA has worked since its foundation in the promotion and development of the best construction practices of today. Being one of the pioneering companies in the application of LEED certification systems in Mexico.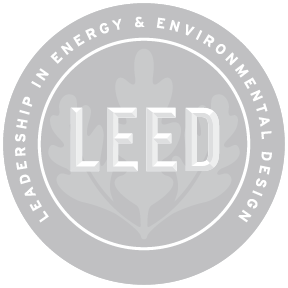 AVANTRA has accredited professionals from the GBCI (Green Business Certification Inc.) who receive the LEED AP credential. The function of a LEED AP is to serve as a guide for the project team of a building to achieve its goal of obtaining some level of certification, either Certified, Silver, Gold or Platinum.
The LEED AP has a thorough understanding of the requirements of the specialty he/she has studied and is prepared to support and lead the group to obtain the best results. AVANTRA staff is trained in all LEED certification systems: New Construction, Core & Shell, Existing Buildings, Homes, Commercial Interiors, Neighborhood Development.